---
Products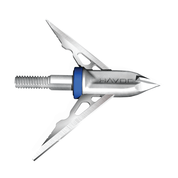 REBATE AVAILABLE - $10 MAIL-IN REBATE (Purchase between July 15-October 15, 2016). 100grain, 2…
G5 Havoc Broadheads - 100G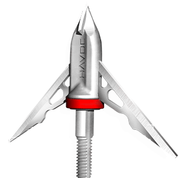 REBATE AVAILABLE - $10 MAIL-IN REBATE (Purchase between July 15-October 15, 2016). 100grain, 2…
G5 Havoc Xbow Broadheads - 100G
Archery, Guns, Hunting and More Available at Racine Shooting Pro Shop
Here is our online inventory for the best in shooting products and accessories. We carry a wide selection of weapons and accessories for purchase. If there is something you cannot find in our online inventory, contact our Racine archery and gun shop and see if we carry what you're looking for in-shop.
Select your product from the following options:
Archery: Shooters Sports Center carries a large selection of high quality bows, tips and accessories. Find out what products best suit you. The staff at our Racine location can also get you fitted, show you how to clean the weapon, and answer any questions you have about your purchase. We also have an indoor archery range and virtual archery simulator where you may test your purchase.
Firearms and Accessories: We offer a variety of pistols, holsters, optics and other equipment you may incorporate into your shooting. If you're looking to add a suppressor or non-lethal taser to your collection, we also offer these products too. Test your purchases at our 25-yard indoor shooting range. We also have a virtual firearms range to practice on too.
Hunting Accessories: With top quality packs & bags as well as excellent treestand and blind designs, Shooters Sports Center is the place to shop for your next hunting trip. You'll also find cameras and safety restraint systems in our collection of hunting supplies. Prepare for the big hunt online or onsite at Shooters Sports Center in Racine, Wisconsin.
Law Enforcement Products: For the brave men and women in our law enforcement, we provide additional accessories helping them carry out their duties on the job. Our online inventory includes lights, holsters, carriers, service belts, and handcuffs. Shooters Sports Center is proud to support our men in uniform with reliable law enforcement products.
If you have any questions regarding our online inventory or need help finding an item, we're here to help!