Southeast Wisconsin's Top Bow Hunting and Shooting Competition Archery Shop
Shooters Sports Center in Racine is Wisconsin's best archery shop. Don't let our firearm selection fool you. We offer a comprehensive archery experience superior to any other archery shop in Wisconsin. The Shooters Sports Center has the largest selection of compound bows, target bows, and crossbows this side of the state line.
Archery isn't just some side gig to us. We take great pride in our extensive selection of archery products and accessories. Our staff are bowmen as much as they're gun enthusiasts. Archery is the purest form of hunting and discerning bowmen demand the best products. We carry archery products from brands like:
Shop by Bow Types
Shooters Sports Center in Racine carries everything from accessories like sight tapes and bow wax to complete bow packages like the Hoyt Powermax LD PKG and the Diamond Prism Package. Shop all of our products and try them out in our indoor bow range.
---
Products
Bow Types
Buy Compound Bows in Wisconsin

Compound bows are the next step in the evolution of bows. Using a revolutionary pulley/cam system, compound bows give you greater shooting power with less energy. Take your archery skills to the next level with a state of the art compound bow from Shooters Sports Center.
The Shooters Sports Center carries:
Diamond Compound Bows
Mission Compound Bows
Get the complete package.
We sell compound bows individually and as packages. Buy an amazing new compound bow, a 3pin sight, a peep sight, and arrow rest all for one low price with a bow package.
Buy Crossbows in Wisconsin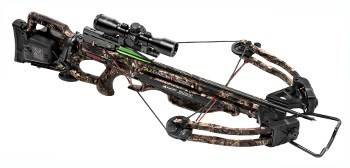 Crossbows combine the frame and shooting principles of a rifle with the silence and precision of archery. Serving as a trusted weapon for over a thousand years, the crossbow has received a resurgence in popularity among hunters and archers. An excellent choice for hunting enthusiast, you won't be disappointed learning how to fire a crossbow from Shooters Sports Center.
The Shooters Sports Center carries:
Get the complete package.
We sell crossbows individually and as packages. Buy a state of the art crossbow, 100 yard illuminated scope, bolts, and a quiver/mounting bracket for one low price with a crossbow package.
Buy Recurve Bows in Wisconsin
Recurve bows are a classic in archery shooting. The recurve bow has been the staple of shooting arrows for thousands of years dating back further than the Roman Empire. With modern technology, this bow has been maximized to its full potential to give you the best shot possible. Let your skill with shooting a recurve bow add another chapter to its legendary history.
Archery Accessories
Upgrade your bows and improve your shooting performance with these bow accessories. Shooters carries a long list of parts specially designed to reduce noise and shakiness, improve accuracy and control, and deliver top-quality shots. Here are the parts we carry providing these performance enhancements:
Indoor Archery Range in Wisconsin
The Shooters Sports Center in Racine is home to Wisconsin's best indoor archery range. Members and non-members alike can shoot recurve bows, compound bows, and crossbows in our climate controlled indoor archery range. The Shooters Sports Center is the perfect place to prepare for hunting season, sight in your new bow, or just blow off some steam.
We're proud to offer a selection of high-quality bows and accessories for sale. Get custom-fitted at our shop and then try your bow out at our indoor archery range. Try out your bow hunting skills at our TechnoHunt virtual archery range. We're always happy to help you find the perfect bow!
10th Annual Archery Outdoor 3D Classic