P12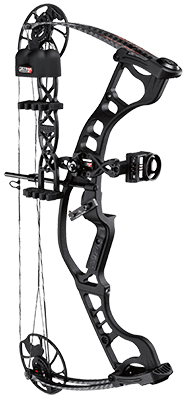 HOYT IGNITE PKG
DRAW LENGTH OPTIONS
19-30"
FINISHES AVAILABLE
RTX, Max1, Blackout, and Shred Colors Available.
Features a bow w/Adjustability in both Draw Length and Poundage range giving a younger shooter the bow to grow. Pkg includes: Fuse Pro-Fire 3Pin Sight, Fuse Vector 4 Arrow Qvr, and Whisker Biscuit Rest. IMAGE SHOWN IN OPTIONAL BLACKOUT.
View all Hoyt compound bows available at The Shooters Sports Center in Racine.