W26894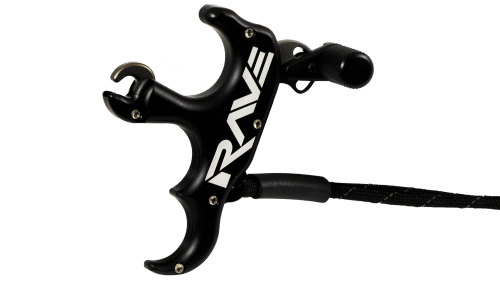 TRUBALL RAVE 3-FINGER BUCKLE RELEASE W/WEBSTRAP
NOTE: We do not ship to California.
The new RAVE Handle release is designed for both Tournament and Hunting applications with many features to include the lanyard, Ultra-Quiet functionality, Comfortable 3-finger Handle, and Trigger Adjustability to permit light to heavy pull. It is Easy to Load, only requiring you to pinch the jaws onto the D-Loop to load.
There are individual adjustment screws for both Travel and Sensitivity - each with their own lock. The barrel and teardrop are both multi-positional.
FACTORY PART #TRV3-BK.