W27188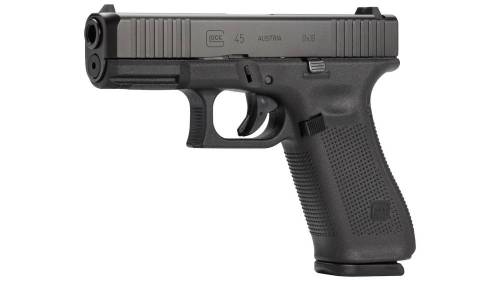 GLOCK 45 9MM 4.02" w/3-17rd MAGAZINES
NOTE: We do not ship to California.
Glock 45 9MM 4.02" w/Full-size frame (G17) and compact slide (G19) featuring standard Glock Generation 5 specs and 3-17round magazines.
FACTORY PART #PA455S203.
Explore our entire stock of Glock 9mm handguns and more, including:
Best Handguns Pistols Concealed Carry Handguns
ENSURE THAT YOU CAN LEGALLY POSSESS THIS FIREARM IN YOUR LOCAL MUNICIPALITY AND STATE PRIOR TO PURCHASE.