P10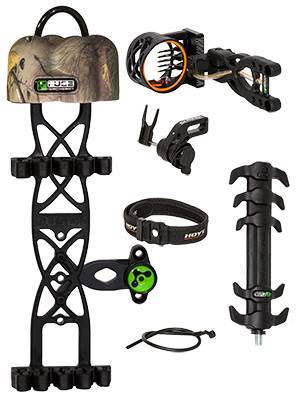 HOYT POWERMAX LD PKG
NOTE: We do not ship to California.
DRAW LENGTH OPTIONS
26.5-31"
DRAW WGT
40, 50, 60, 65, 70#
FINISHES AVAILABLE
RTX, Blackout. Target Colors/Add Upcharges.
Hoyt Powermax: A Compound Bow Package for Skilled Long Draw Takedowns
All the power of the original Powermax with added long draw capabilities, this compound bow comes with everything you need for your next big score.
Features include:
Hoyt Powermax LD compound bow
QAD Drop-Away Rest
Fuse Pro-Fire 3Pin Sight
Fuse Vector 4 Arrow Quiver
Fuse Flexblade Stabilizer
Hoyt Wrist Sling
Peep Sight w/ Hose
View all Hoyt compound bows available at The Shooters Sports Center in Racine.