W24909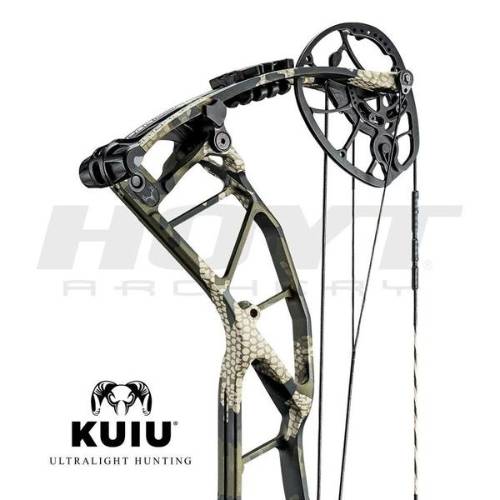 HOYT HYPERFORCE RH 27-30" 55-65# BOW-KUIU VERDE 2.0 CAMO
NOTE: We do not ship to California.
Hoyt Hyperforce—Buy yours today!
The Hoyt Hyperforce bow is the next step in compound bow evolution. This bow combines classic Hoyt aesthetic with cutting-edge technology to give you the archery performance of a lifetime. Updated features include:
Wider Limb & Pocket Stance on bottom of bow
Lowered X-ACT Grip
New Zero-Torque Cam Design
Simple tuning
Nearly flawless balance & stability
Fastest & highest let-off aluminum bow Hoyt has to offer—340 feet/second.
Pictured is the Hoyt Hyperforce with Kuiu Verde camo finish.
View all Hoyt products available at The Shooter's Sports Center in Racine, WI.
Browse our wide inventory of supplies and materials available at our archery store in Wisconsin.
Explore our selection of compound bows for sale, and purchase yours today.