W25558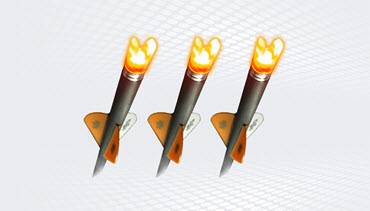 RAVIN REPLACEMENT LIGHTED NOCKS - 3PACK
NOTE: We do not ship to California.
Ravin Replacement Lighted Nocks have been designed to replace nocks on any Ravin bolt. Installing these nocks on non-lighted Ravin bolts will work; however, the bolt w/lighted nock will weigh about 10 grains heavier than a purchased Ravin bolt factory-installed lighted bolt. It is recommended that if using these on non-lighted Ravin bolts, that you re-sight in for any distance greater than 40-50 yards to compensate for that additional weight.
Please view the nocks chart to ensure correct nock selection for your intended arrow.