P18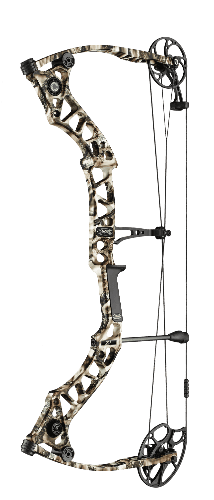 MATHEWS Z3
NOTE: We do not ship to California.
DRAW LENGTH OPTIONS
24-30" (Uses Mods)
FINISHES AVAILABLE
Lost XD, Black
Mathews Z3 Bow: An Agile, Fast & Powerful Compound Bow
The Mathews Z3 is a powerful compound bow, shooting 330 feet/second. Built for smooth draws and stealthy takedowns, the Z3 rivals any compound bow in its class for value. Available in a sleek camo finish, this high-tech bow is a winner from the range to the woods. New features include:
Rigid Slim Limbs
Reverse Assist Roller Guard
ZX Cam
Generous brace height
View the full selection of Mathews products available at The Shooters Sports Center.
Browse archery supplies
from The Shooter's Sports Center, an archery shop in Wisconsin.
Explore our selection of compound bows for sale
online and in-store.