P19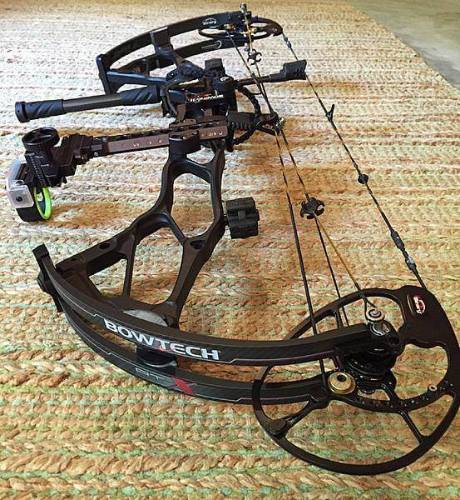 BOWTECH BT-X 31
NOTE: We do not ship to California.
DRAW LENGTH OPTIONS
27-31"
FINISHES AVAILABLE
Breakup Country, Black Ops Standard; Kryptek- Add Upcharges.
Bowtech BT-X 31" For Sale
With the perfect combination of speed, balance and strength, the Bowtech BT-X 31 is redefining compound bows. The Skeletal Riser is engineered for perfect balance and stability. Combined with 350 feet/second of bone-crushing speed from the 31" cam, this compound bow takes your hunting to the next level.
View all Bowtech products available at The Shooters Supply Center.
Explore more archery products at Shooter's Sports Center, Wisconsin's premier archery store.
Browse our inventory of compound bows to find your perfect fit.