W26194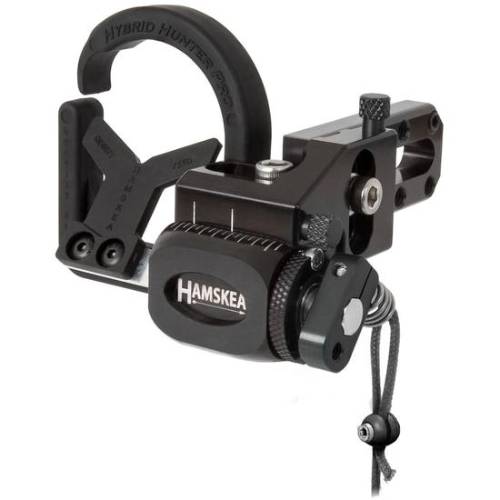 Hamskea Hybrid Hunter Pro Micro Tune Rest, Right Hand, Black
NOTE: We do not ship to California.
Fast sellers!!; Now our #1 selling rest for the experienced shooter that wants excellence!!
The Hamskea Hybrid Hunter Pro comes with "Zero Tolerance Technology" which is key to ensuring that there is no lateral play in the shaft and that the rotation action is silky smooth. The launcher shaft rides on two over-sized sealed stainless steel ball bearings that won't wear out, but continue to rotate smoothly shot after shot.The Hybrid Hunter Pro also adopts adjustment features like Zero Stop Technology for the up and down positions of the launcher which make for absolute repeatable launcher position ensuring accuracy. The textured knob provides multiple adjust positions to change the rotation tension of the launcher shaft. This rest can be set for bottom limb or top limb activation. Though it comes with a quiet over-molded launcher, you can substitute one of many other launcher options to suit your 3-D, Hunting, or Target needs.
Factory Part #210772.