W21044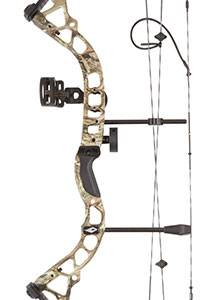 DIAMOND PRISM PKG-RH, BREAKUP COUNTRY
NOTE: We do not ship to California.
DRAW LENGTH OPTIONS
18-30"
FINISHES AVAILABLE
Breakup Country
Compound Diamond Prism Bow by Bowtech
From recreation to competition, this bow delivers. The Prism is a versatile and adjustable bow based on Diamond's most popular line: the Diamond Edge bow series. Its 12" draw length and 50# weight range makes it one of the best and most affordable bows on the market.
Package includes:
Diamond Prism Bow
TruGlo Tundra 3Pin Sight
Octane Hostage XL Rest
Peep Sight w/ hose
View all Bowtech products available at The Shooters Supply Center.