W26843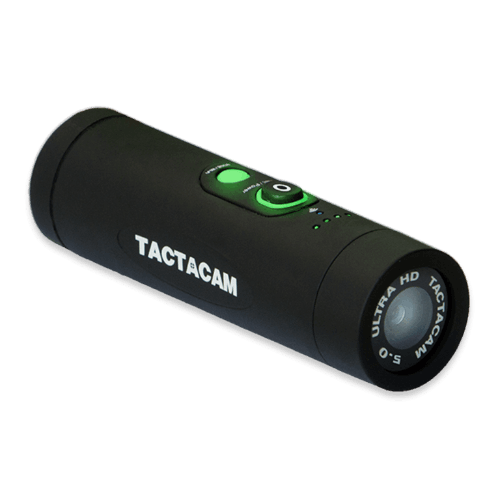 TACTACAM 5.0 BOW PKG
NOTE: We do not ship to California.
1ST SHIPMENT HAS ALREADY COME AND GONE - STOP IN TO RESERVE YOURS NOW!!
The Tactacam 5.0 was made with the Modern-Day Sportsman in mind. The #1 Point of View camera on the market for hunting features 8x Zoom which brings your hunt closer than ever. New Image Stabilization Technology takes the "shock" out of the shot and lets you capture crystal clear footage in 4k. Now you can Share Your Hunt in more ways than ever with live streaming capabilities. Stream your hunt live as it's happening so your friends and family can experience the thrill of a lifetime with you, wherever they are.
Tactacam is designed for you using the best electronics available. Easy to use; 1 touch operation with vibration indication allows for easy camera operation. This small hunting video camera was built with an ultra high-quality lens and low-light sensor. Instead of using a fisheye lens, which pushes the images away Tactacam uses a unique lens design, providing a view similar to what we see with the human eye. Tactacam 5.0 now features an improved 8x zoom to bring your target even closer than ever!
Tactacam 5.0 hunting action camera
Battery
USB cable with charging wall adapter
Tactacam lens cloth
Tactacam camera bag
User manual
Tactacam decal
Flat Black Stabilizer (Bow Package)
Custom Gun Mount (Gun Package)
Under Scope Rail Mount (Gun Package)
FACTORY PART #TA5BOW.