556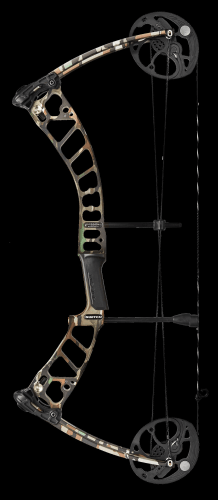 MISSION SWITCH - NEW FROM MISSION ARCHERY
NOTE: We do not ship to California.
The SWITCH is the most versatile bow platform in the 2019 Mission Archery line! It features a new cam design utilizing Fast-Fit technology and is a highly adjustable for both in draw length and draw weights, to enable maximum performance! The ergonomic riser, complete with its' new slim grip design provides unmatched shootability in a streamlined package! With its' axle-to-axle length of 31", it offers a stable shooting platform and user friendly string angle for all archers. The new cam system is a derivative of the Crosscentric Cam technology used on all the mainline Mathews high-performance bows.
The SWITCH has a brace height of 6 7/8" and an IBO speed rating of 305fps. - Not bad for a bow in this price range!!
COME TEST DRIVE ONE TODAY - AVAILABLE FOR PURCHASE OR ORDERING YOUR FAVORITE SCHEME!
The SWITCH comes in Realtree Original and Black.
As with Mathews Archery, Mission Archery bows can only be found and sold in your local proshop - warrantees are voided if purchased online or through any form of website or auction platform!