673664016627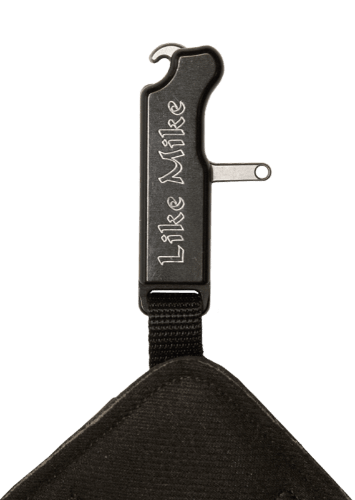 CARTER LIKE MIKE/COBRA HUNTING RELEASE
NOTE: We do not ship to California.
The Like Mike features an ultra reliable, double sear interior for increased accuracy and repeatability while maintaining the least amount of trigger travel of any release Carter ever made. The trigger also has minimal "over travel" to eliminate any spongy feeling when fired, leaving you with a perfectly crisp feel and instant response. The trigger has a 0 to 5 pound adjustment range with the simple turn of a screw so you can tailor the trigger to the exact feel you prefer. It also features the popular open jaw design that loads quickly and silently on a d-loop for fast clean shots that give no excessive wear to the loop. The long and sleek design of the Like Mike is very aesthetically pleasing and fits perfectly for any shooter that prefers a longer bodied index finger release aid. The Like Mike comes standard with the Scott Adjustable Leather Buckle Strap for superb comfort and repeatable fit. Whether you are in the field, in the woods or on a shooting line, the Like Mike is the next generation in a long line of record setting Carter release aids.
FACTORY PART #RWLM1662.