815942020401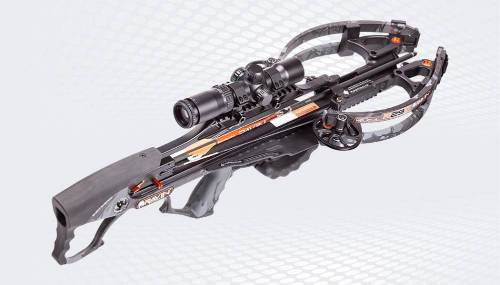 RAVIN R29X CROSSBOW PKG - PREDATOR DUSK CAMO
NOTE: We do not ship to California.
MORE ON THE WAY!! - BEST SELLER THIS YEAR!! STOP IN TO RESERVE YOURS NOW!!
Including an ergonomic grip, this crossbow is easy to maneuver in tight spaces and gives hunters and shooters great control without sacrificing comfort. Available in Predator Dusk Camo, exclusive to Ravin Crossbows.
Includes:
450 FPS
Weight: 6.75 lbs.
Length: 29"
Width Axle to Axle 6" Cocked
Width Axle to Axle 10.5" Un-cocked
Power-Stroke: 12.5"
Kinetic Energy: 180
Draw Weight: 12 lbs.
HeliCoil Technology
Silent Cocking System
Fully-Assembled/Pre-Tuned
6 – Ravin .003 Arrows & Field Tips (400 Grain Total)
1 – Removable Draw Handle
1 – Quiver/Mounting Bracket
100 Yard Illuminated Scope
Built-In Cocking Mechanism
Anti-Dry Fire/Auto Safety
Built-in Sling Mounts
FACTORY PART #R040.