W19494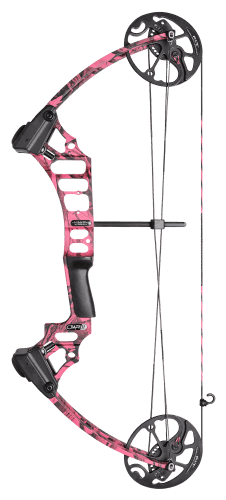 MISSION CRAZE II RH PNK CAMO
NOTE: We do not ship to California.
DRAW LENGTH OPTIONS
19-30"
FINISHES AVAILABLE
LOST OT PINK BLAZE
Mission Craze II: Pink Camouflage Compound bow
The Mission Craze II is a versatile, highly-adjustable bow for male, female and youth archers. It features Focused Inertia Cam Technology (F.I.T.) and an ergonomic grip, leaving you with a balanced, focused bow, perfect for archers of any size or skill level.
View the full selection of Mathews products available at The Shooters Sports Center.
Browse our wide inventory of supplies and materials available at our
archery store in Wisconsin.
Explore our selection of
compound bows for sale, and purchase yours today.