W19503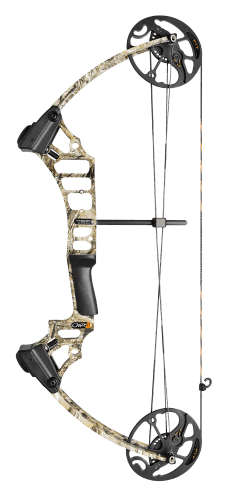 MISSION CRAZE II LH LAT
NOTE: We do not ship to California.
DRAW LENGTH OPTIONS
19-30"
FINISHES AVAILABLE
LOST AT
Mission Craze II: Left-Handed Compound Bow for Men, Women and Youth
Available with a range of draw lengths, draw weights and sleek finishes, the Mission Craze II compound bow for left-handed archery is one-of-a-kind. Mission uses state-of-the-art technology to make every Craze II compound bow a deadly work of art, with an ergonomic grip and riser design to reduce mass weight while increasing stability. Visit The Shooter's Sports Complex in Racine, Wisconsin, today to test shoot the Craze II, and see its power for yourself.
Features Best in Class Performance w/dramatic draw length/wt versatility. A lot of bow for little money. SHOWN IN RH.
View the full selection of Mathews products available at The Shooters Sports Center.
Browse archery supplies
from The Shooter's Sports Center, an archery shop in Wisconsin.
Explore our selection of compound bows for sale
online and in-store.