W19100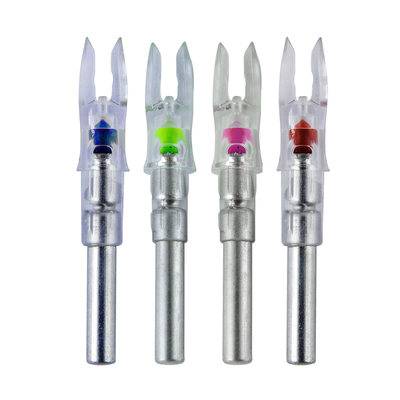 NOCKTURNAL LIGHTED GRN NOCKS-NT605-3PK
NOTE: We do not ship to California.
"G" Type. Fits Victory VAP, Easton ACC, and other G-nock diameter arrows, provides Green illuminated nock that can easily be turned off to save battery life. Comes in 3pk.
Please view the nocks chart to ensure correct nock selection for your intended arrow.