W1485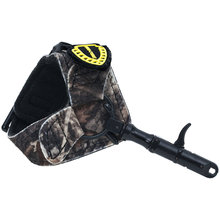 TRUFIRE EDGE EXTREME FOLDBACK BUCKLE ARCHERY RELEASE
NOTE: We do not ship to California.
The Trufire EDGE EXTREME FOLDBACK BUCKLE release features a camo nylon buckle strap system w/a smooth trigger and adjustable trigger system. The rod in the release permits up to 1" of length of pull adjustability to fit any archer. The Foldback option permits the archer to climb a ladder stand, retrieve arrows/bolts from a target, and make adjustments to the bow, without removing the release from his or her hand.
FACTORY PART #EGEXBF.