W25548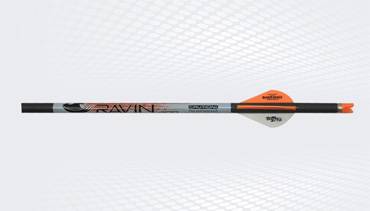 RAVIN PREMIUM BOLTS, .001 6PK, W/100GR POINTS
NOTE: We do not ship to California.
NEW ITEM FOR 2018 - NOW IN STOCK!!
Ravin Premium Bolts are designed with maximum accuracy in mind featuring: .001 Straightness Tolerances, 100% pure carbon construction, high-impact brass threaded inserts, high-impact aluminum nock bushings, Ravin-engineered polymer nocks, and 2" high-profile offset vanes. Each 6pack comes with 100G match grade field points.
The Ravin Crossbow, though warrantied for five (5) years will not be warranted with the use of any other brand or variation of the bolt.