W23702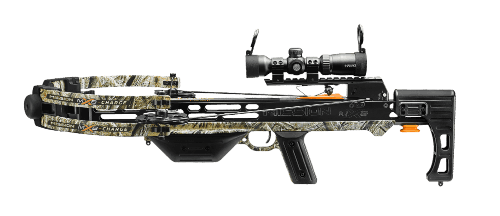 MISSION CHARGE CROSSBOW WITH PRO KIT
NOTE: We do not ship to California.
Featuring our patent pending Smart Guide™ Slide, the MXB®-Charge™ provides an ultra-smooth draw cycle for easy cocking. With the ability to adjust comb and length of pull; paired with our ALRS™ (Adjustable Limb Retention System) Technology, the MXB®-Charge™ can be customized to fit any shooter. Wider limbs result in less torque, propelling bolts down range at up to 365 fps with nock splitting accuracy. We stock this model with the Pro Kit featuring: A Hawke XB-1 1.5X32 SR Etched Reticle for variable speed options and choice of 2-colors of illumination, along with Match Grade Rings, 3 Mission Bolts, a black finish MX-3 Quiver, and Rail Lube. It's a whole lot of crossbow for $1299!!
View the full selection of Mathews products available at The Shooters Sports Center.