W23276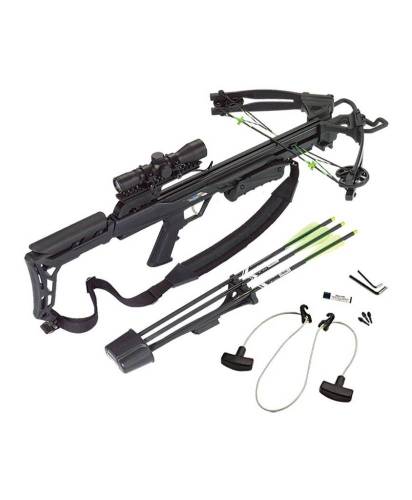 CARBON EXPRESS BLADE CROSSBOW PACKAGE
NOTE: We do not ship to California.
ON SALE NOW!!
The Carbon Express X-Force Blade Crossbow Kit comes Ready-to-Hunt featuring premium performance at an entry level price. Delivers adaptable, repeatable accuracy and 320 feet per second in a package that's 5% lighter than others in its' peer group.
Includes high-end features like an extruded aluminum rail, adjustable butt-stock, and fore-grip. This crossbow combines customizability with enduring performance you can count on, hunt after hunt.
The Ready to Hunt kit comes with:
The Carbon Express X-Force® Blade™ Crossbow - Camo
3 Carbon Express 20-inch Piledriver® crossbow bolts with moon nocks with performance vanes
3 Field points - 100 grain
4x32 Scope
Quick-detach 3 bolt quiver
Rope cocker
Rail lubricant