W25554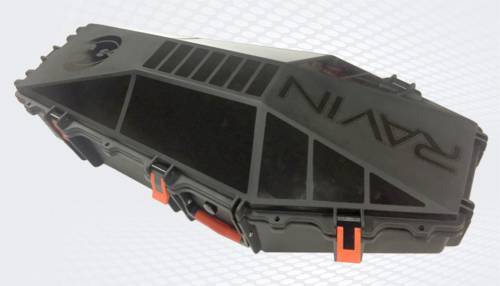 RAVIN R182 HARD CROSSBOW CASE
NOTE: We do not ship to California.
NEW ITEM FOR 2018 - NOW IN STOCK!!
The Ravin hard Case is designed exclusively for Ravin and will protect your completely assembled Ravin Crossbow from damage due to travel and use in the field. This compact hard shell case can store the crossbow with the mounted scope, quiver, and arrows attached. There is also ample room to store extra arrows, rangefinder, binoculars, etc... It is made of reinforced Polymer, is water resistant and sealed, has a manual air valve, Cam over latch system and contains pre-cut soft foam inserts to keep your Ravin secure.