Buy Bows and Firearms or Practice at Our Racine Shooting Range
Our friendly, knowledgeable staff are happy to help you with anything from setting you up for shooting on our indoor archery or firearm range, taking a CCW class, or purchasing the perfect gun or bow. We will fit you with the proper gun or bow for your size, price range and purpose.
Bring one of your own guns or rent one from us. We carry a variety of rental guns, including the most popular handguns for conceal and carry.
Due to local regulations, high-powered rifles exceeding 2000 FPS are not allowed. Feel free to contact us ahead of time to check if your gun can be used.
Our Gunfighter Pro simulator has a variety of scenarios to choose from. Prices for the virtual shooting simulator are $35 per half hour or $60 per hour.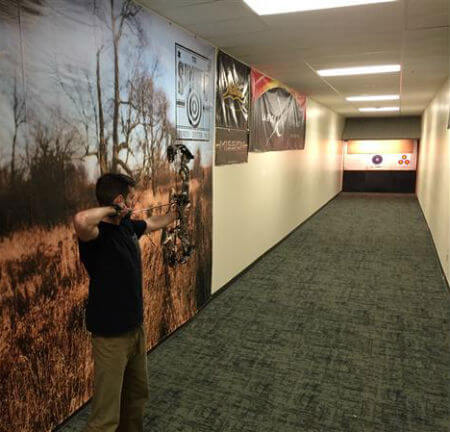 Our 25-yard indoor archery range provides the perfect place to hone your skills with your bow all year-round. No matter if you're shooting arrows in preparation for hunting, competition, or just for fun, you'll love shooting at our archery range.
Our Outdoor 60Yard archery range with its' park-like setting including trees, wildflowers, and rabbits, squirrels, & birds, has become a favorite! We include picnic tables, and permanent bow hangers for your convenience. We spray for ticks and mosquitos to ensure a great day at the range between May 15th and November 15th (weather dependent).
We offer private and group instruction for the beginner and experienced archer. Learn archery fundamentals in a safe and fun environment from one of our certified instructors.
We are an all-in-one outfitter for all types of firearms. We carry a wide variety of hunting and shooting equipment and accessories including, but not limited to: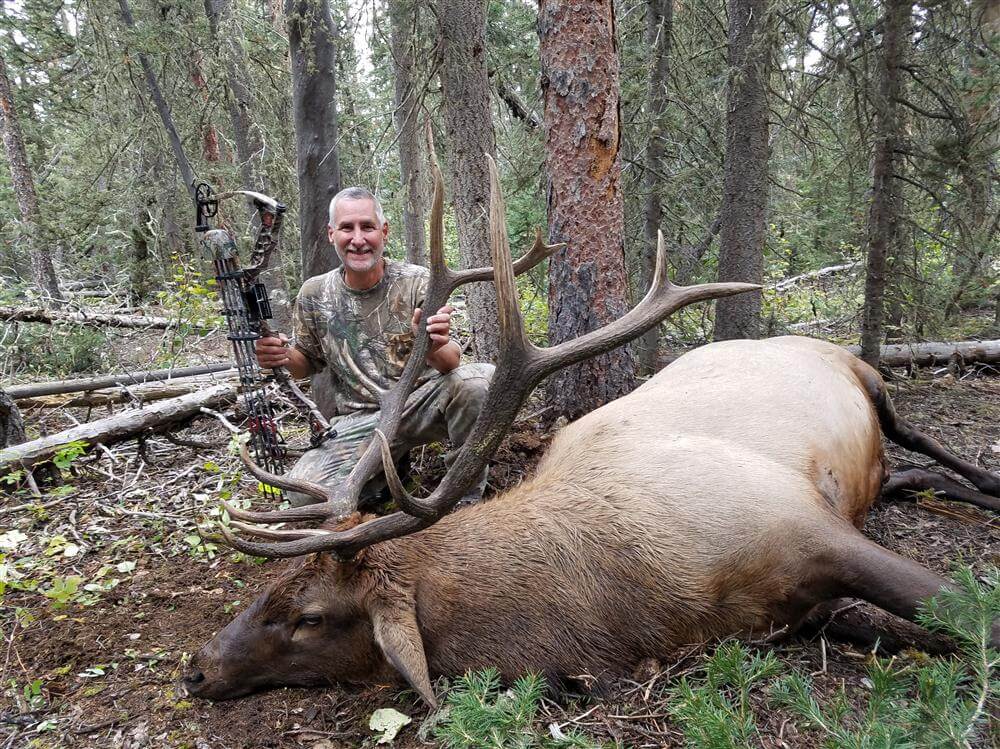 Maximize the performance and comfort of your preferred hunting style with high quality accessories. Hunters, choose your ideal blind, tree stand, masking or attractant scents. Archers, find the right rest, sight, release or arrows to help deliver your winning shot.
If you're serving in the police department, we carry state-of-the-art equipment to assist with your patrols.
We offer special range discounts as well as Glock blue label discounts.
Self-Defense Courses and Certifications:
CCW Certification - Obtain your CCW permit by going through our highly-informative instructional class.
Self-defense courses - Learn how to handle a firearm and defend yourself with our self-defense courses. Our experienced and professional instructors provide comprehensive classes (including Situational Awareness Training) for your benefit.
Hunting and Fishing Licenses - Not only do we sell high quality weapons and equipment, we're also authorized to issue both hunting and fishing licenses.
Can't find exactly what you're looking for online? Let us know!
We have a huge in-store inventory of bows, crossbows, rifles, shotguns, handguns, and other shooting accessories. We can special order most guns and bows if we don't have them on-hand in our store.