Leading Competitive Brands Available at Racine Archery Shop
Competitive archers in Southeast Wisconsin rely on Shooters Sports Center, Inc. to provide top products like Easton. Whether you're looking for complete arrows or you want to build yours from scratch you can trust Easton. Easton archery manufactures their arrow shafts from a number of high strength materials, providing an arrow for every budget. Choose from allow carbon, aluminum, or carbon arrow shafts. Compound archers can purchase complete shafts like the X10 Protour which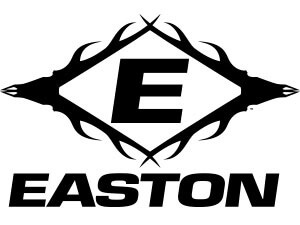 has set more records and won more titles than any other Easton arrow; or can build custom arrows from the ground up. Shooters Sports Center, Inc. lets archers find the perfect custom set up of Easton pins, points, shafts, and more.
Easton: A Trusted Competitive Brand
Easton shafts are used by recreational archers, bow hunters, target shooters, and Olympic competitors looking for unmatched performance. Since 1922, Easton has focused on enhancing the sporting experience with high-quality products. In the 1940s, Easton revolutionized archery by producing consistent straight aluminum arrows. Shooters Sports Center, Inc. is proud to carry Easton, the most trusted arrow in competitive archery.
Shooters of Southeast Wisconsin
For over thirty years, Shooters' Sport Center Inc. has been a leading provider of rifles, shotguns, archery equipment, and accessories. The archery and firearm experts on staff have the experience you need when it comes to choosing which make and model you can rely on for years to come. Visit our Racine bow range to browse our wide selection of premier brands, including Easton, to find what's right for you. Consult with our staff experts, take concealed carry classes, practice shooting at our indoor range, and more.
Browse Shooters' entire selection of archery equipment for sale.