Indoor Shooting Range – for Practice or Play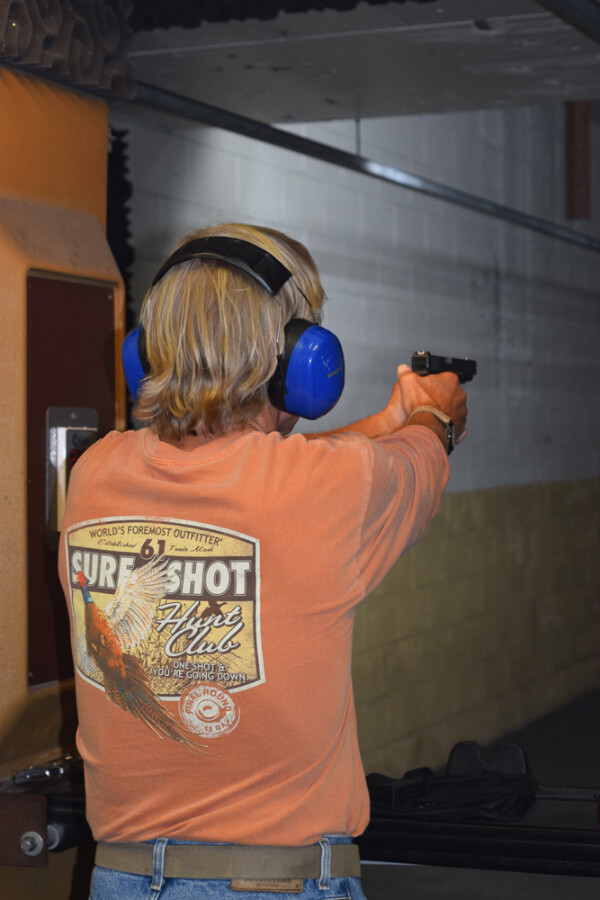 Our indoor gun range is the perfect place to host your next party. Whether you're celebrating a bachelor or bachelorette party - or any other special occasion, start the celebration with a bang. We welcome guests to bring their own personal gun or bow. Shooters also provides rentals for every member of your party.
The party doesn't have to end at the gun range either. Shooters Sports Center has several ranges giving every shooter a chance to fire their weapon of choice. Here are the different ranges available to you when you come to Shooters Sports Center in Racine:
Indoor Gun Range: Rent one of our guns or fire your own weapon at Shooters Sports Center's state-of-the-art 25-yard firing range. Our firing line is so acclaimed, people come by the truck load from out of state to shoot here.
Archery Range: Our indoor archery range gives bowmen the opportunity to shoot arrows at targets year round. This 25-yard range is the perfect way to sharpen your skills with the bow. We also invite crossbow shooters to shoot at this range too.
Virtual Gun Simulator: See if you could survive the zombie apocalypse in our virtual gun simulator. Find out if you have the fastest hands in the west facing off against a virtual gunfighter in a duel. Shoot bottles, bowling pins, or steel plates in a video shooting gallery. All of these options are yours when you enter Shooters Sports Center's virtual gun simulator.
Virtual Archery Hunting: This video archery program lets you hunt local Wisconsin game or exotic animals from across the globe. Our TechnoSmart virtual hunting simulator offers hundreds of different animals to take down with your bow year round without ever having to leave Southeast Wisconsin.
Shooters Sports Center's state-of-the-art indoor shooting range is in close proximity to Racine, South Milwaukee, Wind Point, North Bay, Caledonia, Oak Creek, Mt Pleasant, and the surrounding communities. If you're coming up from Illinois to exercise your shooting rights, Shooters is the perfect one-stop-shop just north of the Illinois border!
Enough waiting around
get directions to Shooters indoor range, and get shooting now!

Directions
Specialty Weapons Let You Unleash Your Inner Action Hero
The Shooters Sports Center offers quite the arsenal of rental firearms at the range, including some specialty weapons. Show you've got what it takes to be like 007 with our selection of silenced weapons. Go ahead and make your day by shooting a .44 Magnum like Dirty Harry. Or you could live your '80s action hero fantasies by firing our AR-15 assault rifle. Fans of the zombie apocalypse could show off their survival skills with our zombie targets.
The standard rental fee is $10 per hour
With the rental option, you have access to our full roster of rental firearms during your visit. You only pay for the rental once per visit allowing you the opportunity to try out different weapons while you stay. This way you may see what you like. Shooters' selection of rental firearms is updated every year.
Contact the Racine indoor firing range at Shooters Sports Center and shoot your gun or bow today.