Southeast Wisconsin's top Heckler and Koch pistol dealer is Shooters' Sports Center. Our selection of Heckler and Koch handguns can be viewed and purchased at our Racine store, or below. Test fire a Heckler and Koch before you buy at our indoor firing range in Racine. Ask our staff your handgun questions – they're here to help.
Heckler & Koch

Supplies Racine Gun Store with Quality Modern Sporting Rifles and Handguns

Heckler & Koch is a German-based firearms manufacturer producing reliable, quality assault rifles and pistols for more than 50 years. Specializing in firearms for law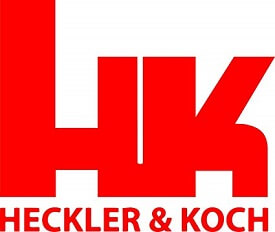 enforcement and military forces around the world, Heckler & Koch expanded their production to include premier sporting products. Known for their durability, H&K firearms are high quality and cost-effective. Find out what H&K products are currently in stock here at the #1 gun shop in Wisconsin. Contact the Wisconsin HK gun suppliers at Shooters' Sports Center today.
Shooters Sports Center Fulfills All of Your Firearm Needs
Shooters' Sports Center has more than 30 years of experience serving Southeastern Wisconsin's firearms and accessory needs. We offer a wide array of quality brands and products. If you don't see the equipment you're looking for, let us know and our expert staff can special order any firearms or bows. Visit us in Racine to buy and test firearms and accessories, practice at our indoor shooting range or sign up for one of our classes.