Gunfighter Firearms Simulator Makes Shooting Fantasies a Reality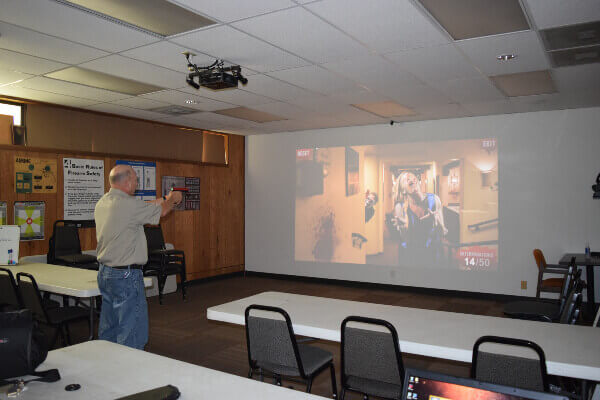 Have you ever wondered if you're fast enough to out draw an Old West baddie or if you can clear a room of hungry Zombies? If so, try out our Gunfighter Firearms Simulator. Gunfighter is a high-tech virtual simulator with a diverse selection of shooting scenarios. Special laser technology registers all of your shots on screen and the simulator reacts to your shots accordingly.
For $35 per half hour or $60 per hour, you can try your hand at a variety of shooting scenarios:
-Survive an attack from a horde of zombies
-Quick draw in a Wild West duel
-Shoot bowling pins, steel plates, bottles and so much more!
Each scenario available offers the player a different shooting experience. Have fun working on your quick draw, mastering your accuracy and surviving the undead.
Also check out our archery virtual hunting simulator.
Stop in and check it out, your inner action hero will be glad you did!
To have any questions answered regarding the Wisconsin virtual shooting simulator, contact Shooters Sports Center today.