---
Products
Popular Products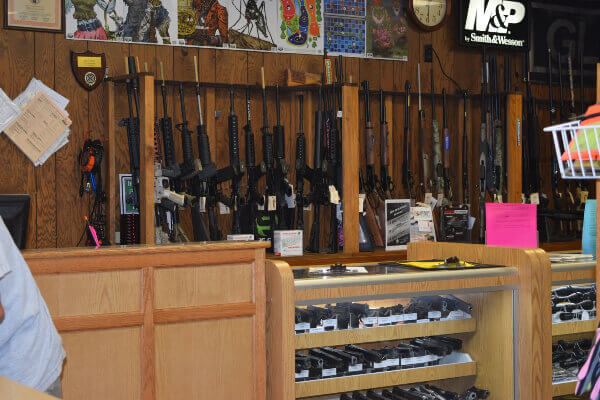 Buy the Best Rifles and Accessories Online
Shooters Sports Center carries a variety of name brand rifles. Shop for anything from bolt action to AR style rifles. Whether you're interested in a rifle for sport, hunting or competition, Shooters Sports Center has multiple collections of firearms.
Our selection of top brands include:
When you invest in a rifle from Shooters Sports Center, you'll want to test it out immediately. Visit our indoor range for a day of shooting practice.
Competition and Hunting Rifles for Sale Online
Our catalog includes top name brand rifles. They've been used by generations of hunters and competition shooters. To get the most out of your experience, make sure you've purchased a rifle well in advance of your competition or hunting season. That'll give you plenty of opportunities to come out and prove your skills at our range. There's no better feeling than executing the perfect, clean shot when it matters most.
Don't wait! Who knows when you'll be able to purchase a gun online again. Order online or visit Shooters Sports Center Inc. in Racine today to get the equipment you need for hunting or your next event!