---
Products
Popular Products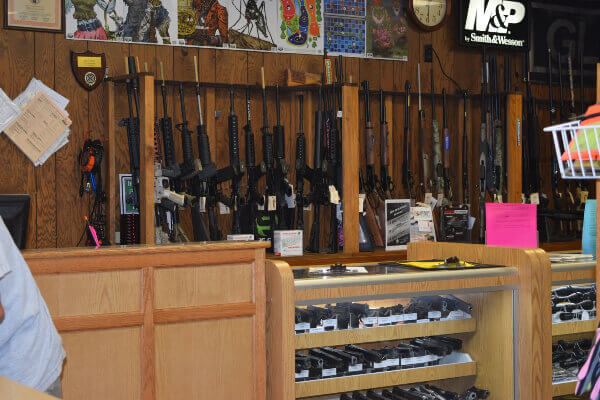 Buy the Best Rifles and Accessories Online
Shooters Sports Center carries a variety of name-brand rifles. Shop for anything from bolt action to AR style rifles. Whether you're interested in a rifle for sport, hunting, or competition, Shooters Sports Center has multiple collections of firearms.
Rifles come in a variety of actions:
Semi-Automatic
Bolt Action
Lever Action
AR-15 Platform vs Bolt Action
Which rifle is better, the AR or the bolt action? Each style has advantages over the other and the final verdict comes down to the unique needs of the individual. Here are some of the advantages of both styles:
Semi-Auto:
Rapid round cycling
High capacity magazine
Modularity
Low recoil
Bolt Action:
Affordable
Sensitive trigger pull
Large caliber rifles easy to find
High level of precision
Our selection of top brands include:
When you invest in a rifle from Shooters Sports Center, you'll want to test it out immediately. Visit our indoor range for a day of shooting practice.
Competition and Hunting Rifles for Sale Online
Our catalog includes top name brand rifles. They've been used by generations of hunters and competition shooters. To get the most out of your experience, make sure you've purchased a rifle well in advance of your competition or hunting season. That'll provide plenty of opportunities to tweak the rifle to your liking before you need to make the shot that counts. Come out and prove your skills at our range! There's no better feeling than executing the perfect, clean shot when it matters most.
Don't wait! Who knows when you'll be able to purchase a gun online again. Order online or visit Shooters Sports Center Inc. in Racine today to get the equipment you need for hunting or your next event!