Locally Owned, Family Oriented Shooting Range Supporting Your Right to Shoot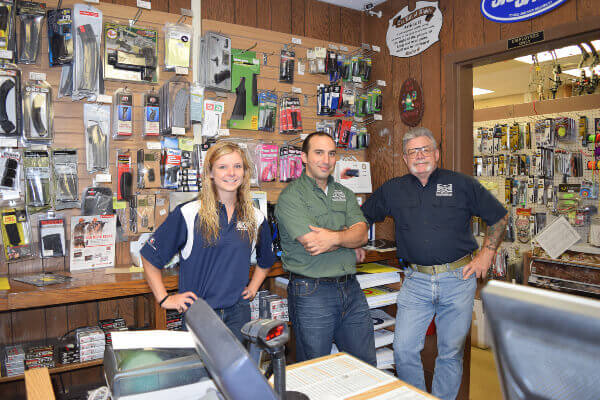 The Shooters Sports Center opened to Racine residents in 1986. Since then, the customer base has grown to include all of Southeast Wisconsin. We even have residents from Illinois come by the truck load up to shoot at our indoor firing range.
Founded by Jim Schunk (retired) and Bernie Kupper, Shooters was created to provide a family-friendly environment for shooting enthusiasts. Anyone able could come and shoot their gun or bow. Three reasons people come shoot at the Shooters Sports Center:
-Just for casual fun
-Shoot competitively
-Prepare for an upcoming hunt
Whatever your reason, Shooters Sports Center is THE place to practice your shooting discipline of choice. If you haven't already, our manager Mike and the Shooters staff invite you to discover what shooting enthusiasts across Southeast Wisconsin and beyond know to be true:
Shooters Sports Center is the most comprehensive indoor archery / gun range and shop in Wisconsin. It's also the most fun you'll have shooting a bow or firearm.
For further details, contact the Racine archery and gun specialists at Shooters Sports Center and visit us today.