555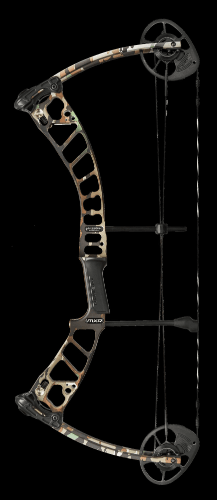 MISSION MXR - NEW FROM MISSION ARCHERY
NOTE: We do not ship to California.
The all-new MXR from Mission Archery is a one-of-a-kind high-performing hunting bow with accuracy and speeds normally found only in higher priced, mainline Mathews bows! Built around the best selling cam technology in the industry (the Crosscentric Cam), the MXR is both powerful and efficient! With its' seven (7") brace height enhancing forgiveness and accuracy, and the cam technology that generates 324 feet-per-second speed, you can be confident in the outcomes it offers. The MXR features the newest grip from Mission, with refinements such as being thinner, more ergonomic and a profile that minimizes torque and at the same time, enhances comfort!
COME TEST DRIVE ONE TODAY - AVAILABLE FOR PURCHASE OR ORDERING YOUR FAVORITE SCHEME!
The MXR comes in Realtree Original or Black.
It features axle-to-axle measurement of approximately 30" as well as the brace height of 7". With the draw length of 29.5" and at 70#, the bow has demonstrated a speed of 324fps. Shorter draw lengths and reduced poundages may see slightly slower speeds.
As with Mathews Archery, Mission Archery bows can only be found and sold in your local proshop - warrantees are voided if purchased online or through any form of website or auction platform!