W6030023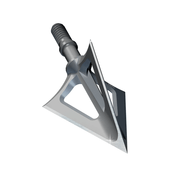 G5 Montec Broadheads - 85G
NOTE: We do not ship to California.
85grain, 3 Blade, Single piece construction, Stainless, Pkg of 3.
REBATE AVAILABLE - $10 MAIL-IN REBATE (Purchase between July 15- October 15, 2016). Rebate form will be included with package and is also available at www.g5outdoors.com. See their website for rebate condition
Shop G5 products available at The Shooters Sports Center.