Concealed Carry Classes and Other Shooting Certifications Available Here!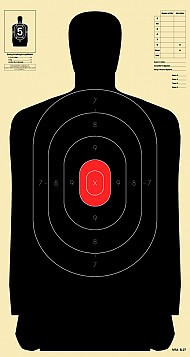 Shooters Sports Center provides specialty self-defense courses. Whether you're interested in learning the basics of firing a pistol or if you want to obtain a concealed carry permit, Shooters is the place to go to.
Some of the courses we offer include:
-Intro to Handgun Shooting
-WI DNR Hunter Safety Class
-CCW Class (Carrying a Concealed Weapon)
-Wisconsin Security Guard Firearms Certification Program
Simulated Training Scenarios
Some of the courses offered utilize our virtual reality technology to provide scenarios you might encounter in real life. This allows each participant to go through exercises to hone in the skills being taught. Using cutting edge technology, our virtual simulations are capable of changing to present a scenario fully customized to each participant on the fly.
When you go through shooting courses at Shooters Sports Center, expect comprehensive training from top professional instructors. Our instructor base is comprised cumulatively of:
-30+ years of criminal prosecution and courtroom experience
-31 years of law enforcement experience
-27 years of military experience
-13 years of NRA instructor experience
Intro to Handgun Shooting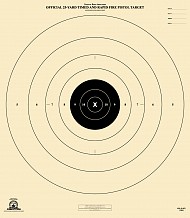 The Intro to Firearms class is geared around the novice handgun owner that needs an orientation into safe firearms handling as well as exposure to the five fundamentals of handgun shooting. During the class, participants will be explained the difference between centerfire, rimfire, and shotshell firearms as well as the concepts of sight picture & alignment, trigger squeeze, breath control, arc of movement, and follow-through. Click on the Training Center tab and the Firearms Training dropdown to see the available class dates.
The material covered is based on materials from the following sources:
-NRA Basic Pistol Course
-WI Department of Justice
Carrying a Concealed Weapon
Our CCW courses are classroom only. There won't be any firearms handling but you'll be instructed with everything you'll need to know to apply for your Wisconsin / Florida CCW permits. This class will be available at least twice a month on Wednesdays from 5pm – 9pm.Click on the Training Center tab and the Firearms Training dropdown to see the available class dates.
Additional Licenses
Attention hunters and fisherman! Shooters Sports Center has the authority to issue hunting and fishing licenses. If you need either, come to the premier archery and gun shop in Racine.
For info on class dates, times, and prices, click CALENDAR for more info.
Contact the Wisconsin firearms instructors at Shooters Sports Center and register for a shooting course today.