We allow most handguns, shotguns and .22 caliber rifles as well as rifles shooting handgun caliber rounds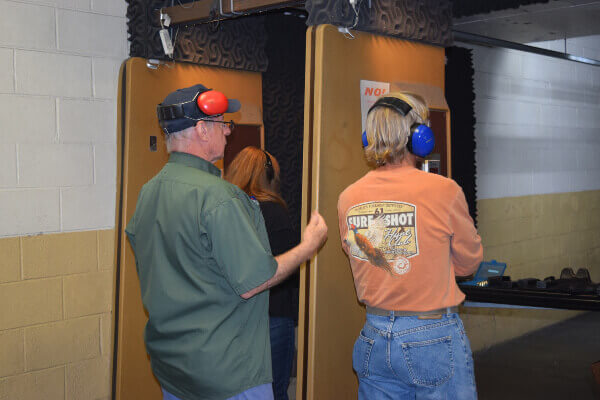 We DO NOT allow:
-High Power Rifles
-Wildcat Calibers
-Armor-piercing
-Steel Shot
-Black Powder
-Any ammunition rated faster than 2000 FPS
Indoor Range Rules:

-No handling of loaded firearms inside the store
-No magazine loading in the store, classroom or lounge areas
-No handling of any unloaded firearms except at the counter area under the supervision of an employee
-All muzzles must be kept pointed downrange
-If you are not familiar with firearms ask one of the sales professionals for assistance
-Any unsafe actions are cause for immediate removal from the premises.
-Hearing and eye protection must be utilized on the range
-No food or drink while on the range
-If your firearm malfunctions while on the range DO NOT bring it into the store. Ask a store employee to assist you on the range
If you have a question about if your firearm is permitted at our range, contact our Racine gun shop today.