Racine Shooting Range Calling All Hunters, Bowmen and Sports Shooters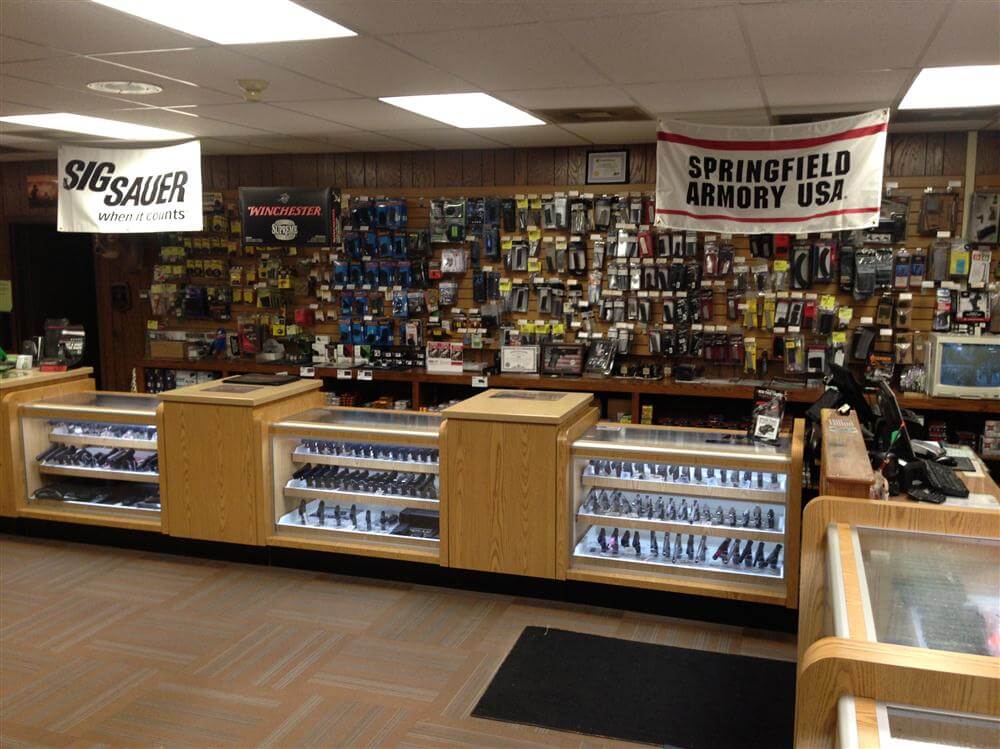 The Shooters Sports Center in Racine is the superior resource center for hunters, bowmen, competition shooters and casual enthusiasts alike. Our friendly, knowledgeable staff is happy to set you up for shooting on our indoor archery or firearm range. If you're looking to invest in a new gun or bow, we are happy to help find the perfect fit for you. Both our firearm and archery staff are ready to fit you with the proper gun or bow for your size, price range and purpose.
We currently hold the only full-line indoor shooting range and pro shop in Southeast Wisconsin.
WHO WE ARE
We are fair and consistent with our pricing. We are archery and firearms enthusiasts. We are ammunition reloaders.
We actively support our military and law enforcement partners in protecting all that we cherish as U.S Citizens. We have a strong desire to be your favorite resource for information or products involving any of the shooting disciplines, whether it be for recreational, hunting, service work, or personal protection.
We have a well maintained, clean, safe, and comfortable indoor Firearms (handgun and shotgun) and Archery Range open to the public 76 Hours a Week. You are welcome to bring your family members and friends to sit in our lounge area while you test out your equipment. Let us make adjustments to help you get it working right!
Unsurpassed Shooting Options

Shooters Sports Center features:
Indoor firearms shooting range: Shoot your gun or one of ours up to 25 yards away. We carry an impressive arsenal of rental weapons for you to try out on our range including assault rifles, silenced weapons and magnums.
Gunfighter Pro virtual shooting simulator and gaming system: Now you'll be able to live out some of your wildest shooting fantasies. Using state-of-the-art virtual technology, you'll shoot an undead horde of zombies attacking you or duel against a western outlaw at high noon. Shoot your choice of arcade-style targets too such as bowling pins or bottles. With the Gunfighter Pro simulator, all of these options are possible.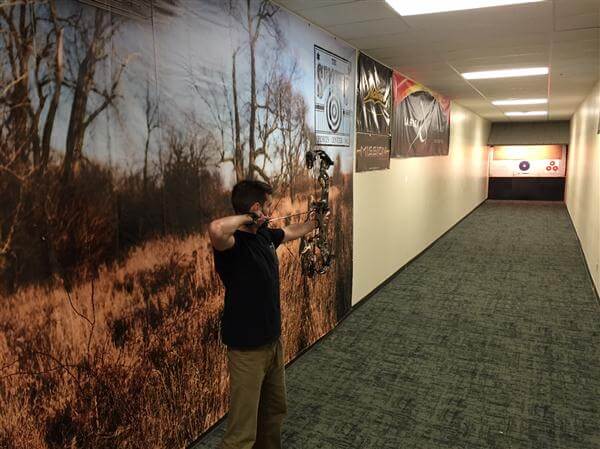 Archery Range: Our 25-yard indoor archery range provides the perfect place to hone your skills with the bow all year-round. No matter if you're shooting arrows in preparation for bow hunting, a competition, or just for fun, you'll love shooting at our archery range. We also allow crossbow shooters to fire at our archery range. If you love making arrows fly, Shooters Sports Center is the place for you.
TechnoHunt Archery virtual hunting simulator: Virtual archery lets you hunt exotic game without ever leaving Wisconsin. Using hi-tech sensors and arrow tips, the simulator will record how your hunt goes so you're able to refine your shooting technique. You have hundreds of animals to shoot from across the world. Find out what game you'll hunt when you visit Shooters Sports Center in Racine.
Unbeatable Shooting Products and Customer Service
Fully-stocked shooting sports shop: Our pro shop is really a gun shop and an archery shop under one roof. We boast an admirable collection of bows, arrow tips, and accessories superior to any other archery shop in Southeast Wisconsin. Plus, we help you get fitted with the right bow matching your needs.
No matter if you're looking for a handgun, rifle, shotgun or something else entirely, Shooters has you covered. You'll also be able to enhance your weapon with all the upgrades you ever wanted including suppressors, optics, and ammunition. We also carry tasers for those seeking a form of self-defense.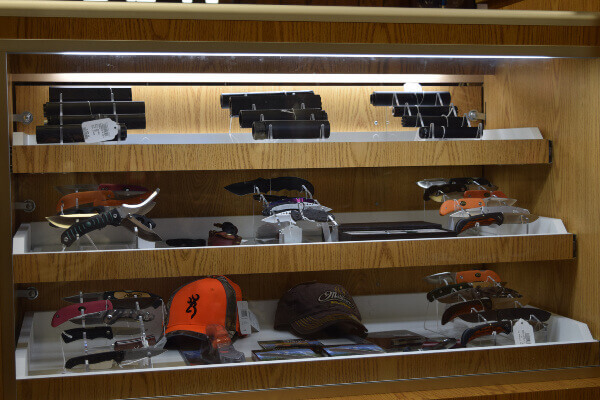 Hunting Gear and Shooting Accessories: Maximize the performance and comfort of your preferred hunting style with high quality accessories. Hunters choose your ideal blind, tree stand, masking or attractant scents. Archers, find the right rest, sight, release or arrows to help deliver your winning shot.
Law Enforcement: If you're serving in the police department, we carry lights and other equipment to assist with your patrols. If you're looking for a new gun holster, carrier, service belt or handcuffs, get them at Shooters Sports Center. Since we're proud supporters of law enforcement officers, we offer special range discounts as well as blue label discounts on select items.
Unmatched Self-Defense Courses and Certifications
CCW Certification: Obtain your CCW permit by going through our highly-informative instructional class.
Self-defense courses: Learn how to handle a firearm and defend yourself with our self-defense courses. Our experienced and professional instructors provide comprehensive classes (including Situational Awareness Training) for your benefit.
Hunting and Fishing Licenses: Not only do we sell high quality weapons and equipment, we're also authorized to issue both hunting and fishing licenses. Stop in today to learn more.
Indoor Shooting and Archery is Highly Fun and Addictive
Drop by to fire a few rounds or arrows, hone your skills, and pick up gear for competition shooting or your next hunting trip. The purposes vary but the reasons are all the same: all of us love to shoot.
Shooters Sports Center is the ultimate one-stop shop for all things shooting. Spend time with like-minded firearm and archery enthusiasts. Try out some firearms and see what you like. Join a shooting league. Get certified in a shooting discipline. There's only one real prescription for those of us who've contracted the incurable addiction of shooting:
SHOOTERS SPORTS CENTER!