W23793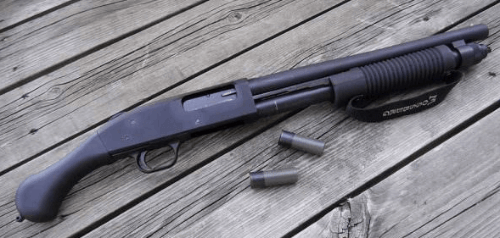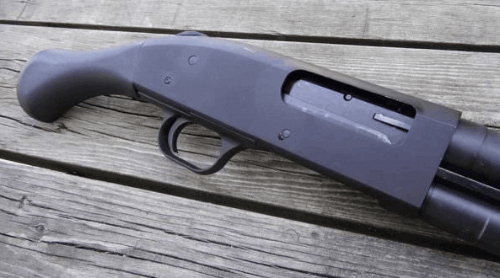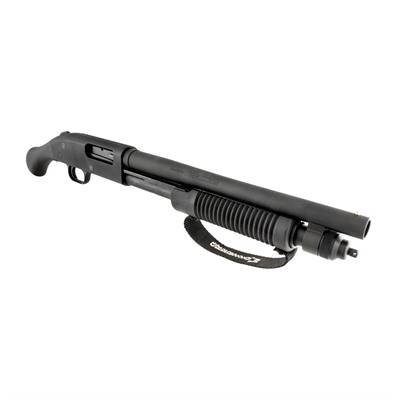 MOSSBERG 590 SHOCKWAVE 12G 14" SHOTGUN
NOTE: We do not ship to California.
Buy the Mossberg Shockwave 590 14-in Shotgun
Get your Mossberg Shotgun today from Shooter's Sports Center in Racine
The Shockwave: For when you need to make a point. This handheld, 14-inch pistol-grip shotgun is no joke. This new member of the Shockwave family features all-new aluminum railed forend, with a killer chainsaw top grip. With Minimal recoil, ambidextrous safety and an anti-jam elevator, you'll never have a smoother shot. Test shoot the Mossberg 590 today at our indoor gun range, and feel the power yourself.
Mossberg 590 12G Specifications:
Gauge: 12

Capacity: 6

Barrel type: Heavy-Walled

Barrel length: 14.375

Sight: Bead

Choke: Cylinder Bore

Barrel finish: Matte Blued

Stock finish: Raptor Grip / Corn Cob Forend with Strap

Weight: 5.25 lbs

Length: 26.37"
Mossberg 590 12G Features:
Dual extractors

Positive steel-to-steel lockup

Twin action bars

Anti-jam elevator

Clean-out tube magazine

Strapped forend

Ambidextrous top-mounted safety

Raptor head-style pistol grip
ALWAYS IN DEMAND!!
FACTORY PART #50659.
Mossberg Shotguns
Shotguns for Sale
Comprehensive Mossberg Shockwave Review
NOTE: THIS FIREARM MAY NOT BE COMPLIANT IN YOUR STATE. PLEASE REVIEW YOUR STATE LAWS PRIOR TO PURCHASING.
Contact our Racine gun store for more information.