400000306H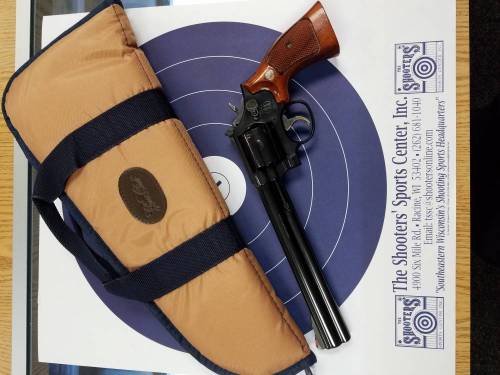 SMITH AND WESSON 586 357MAG, 8 3/8" BARREL, BLUE, USED
NOTE: We do not ship to California.
Smith and Wesson 586, 357Mag in blue finish with original Presentation Grips and an 8 3/8" barrel. Blueing in very good, firearm is stamped with the "M" for modified showing this as an early edition to the 586 family.
Available in-store for viewing and purchase. Comes with a Pistol Rug.