640832007909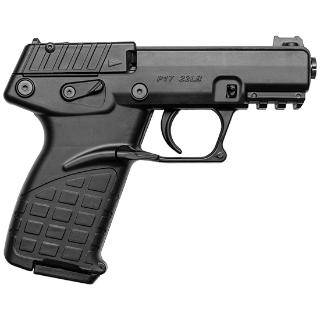 KELTEC P17BLK, 22LR, 3.93" 16RD CAPACITY
NOTE: We do not ship to California.
TAKING ORDERS NOW, NOT SHIPPING UNTIL NOVEMBER!!
The new P17BLK is a great new entry into handguns!! At less than 14-ounces fully loaded, and barely longer than a dollar bill, the P17 is concealable for pretty much anyone. Just don't forget it's there when you need it! The threaded barrel, Picatinny-style accessory rail, ambidextrous safety, ambidextrous magazine release and three (3) 16rd magazines come standard. That's a ton of value added in such a small package.