706397930110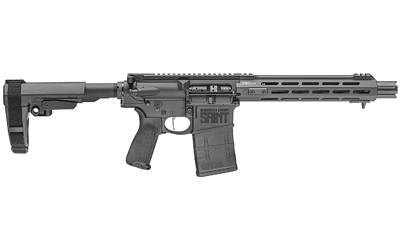 SPRINGFIELD ARMORY SAINT VICTOR PISTOL, 308WIN, 10.3", BLACK
NOTE: We do not ship to California.
Springfield, SAINT Victor Pistol, Semi-automatic, AR, 308 Winchester, 10.3" Barrel, Black Anodized Finish, 20 Rd Pmag, With SBA3 Stabilizing Brace.
Ideal in close quarters, the SAINT Victor pistol is your go-to for home defense. The most compact design in the Victor lineup, the SAINT Victor pistol boasts many of the same features as the rifle in a lightweight pistol configuration.
FACTORY PART #STV9103308B.
DOUBLE CHECK WITH YOUR LOCAL AND STATE LAWS TO ENSURE THAT YOU MAY LEGALLY PURCHASE AND POSSESS THIS FIREARM, PRIOR TO PURCHASE.