706397929480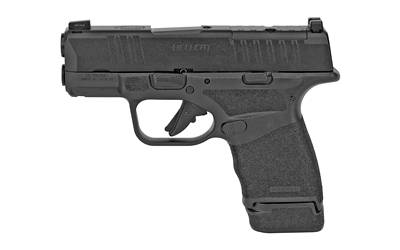 SPRINGFIELD ARMORY HELLCAT OSP 9MM, 3" BLUE W/TRITIUM FRT SITE, 11&13RD MAGAZINES.
NOTE: We do not ship to California.
FAST SELLERS - MAY OR MAY NOT BE IN STOCK AT TIME OF ORDER.
Springfield, Hellcat OSP, Semi-automatic, Striker Fired, Sub-Compact, Optics Ready, 9MM, 3" Hammer Forged Barrel, Polymer Frame, Black Melonite Finish, 11/13Rd, 2 Mags, Tritium Front Sight, Tactical Rack Rear Sight
FACTORY PART #HC9319BOSP.
PLEASE VERIFY WITH YOUR LOCAL AND STATE LAWS AS TO WHETHER YOU CAN LEGALLY PURCHASE AND POSSESS THIS FIREARM.