W0203703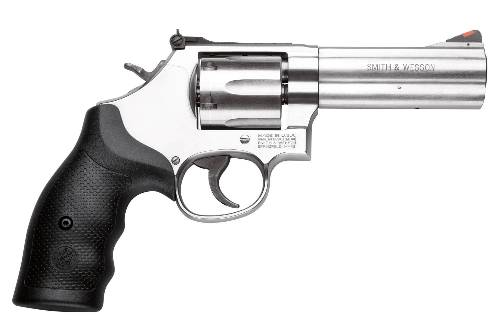 SMITH & WESSON 686 357MAGNUM 4" STAINLESS REVOLVER
NOTE: We do not ship to California.
Smith & Wesson 686 357Magnum Revolver w/4" barrel holds 6 rounds and has an adjustable (elevation/windage) rear sight and a fixed front red ramp sight. Lifetime warranty transfers from initial owner to subsequent owners like all new S&Ws. Comes with Hogue rubber finger-grooved grips.
FACTORY PART #164222.
Shop all Smith & Wesson firearms for sale at The Shooters Sports Center in Racine.