W19545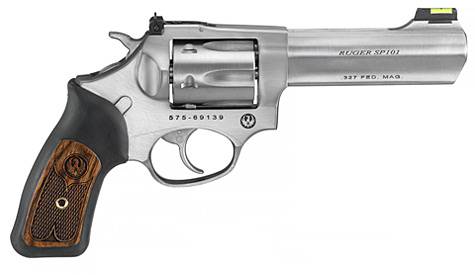 RUGER SP101 327FEDERAL 4.2" STAINLESS REVOLVER
NOTE: We do not ship to California.
The Ruger SP101 in 327 Federal has a 4.2" barrel and a stainless steel finish. Capacity is 6rds and it has an adjustable rear site with a fiber optic front site. This firearm weighs in at 29.5 ounces and is both CA & MA compliant.
Shop from the comprehensive list of Ruger products available at The Shooters Sports Center in Racine.