W26469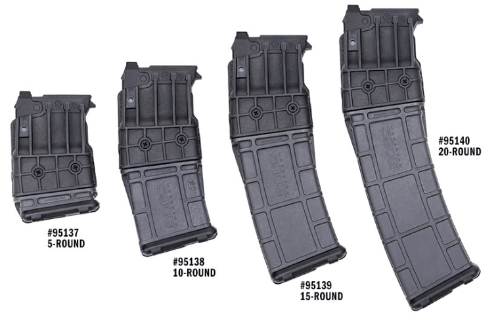 Mossberg 590 Shockwave 12-Gauge Shotgun (18.5")
NOTE: We do not ship to California.
Buy the Mossberg 590 Pump-Action Shotgun
Shop online for the all-new 18.5" magazine-fed Mossberg gun
This magazine-fed pump shotgun by Mossberg is the next evolution in tactical shotguns. This pump-action shotgun has greater flexibility, all-steel magazine release and unbeatable manipulation. Featuring the world's first double-stacked, 10-round shotgun magazine, this ambidextrous gun is perfect for any situation — and any hand. Test shoot the Mossberg 590 pump-action shotgun today at our Wisconsin indoor gun range, and decide for yourself if you like how power feels.
Mossberg 590 12G Specifications:
Gauge: 12

Capacity: 10+1

Barrel type: Heavy-Walled

Sight: Bead

Choke: Cylinder Bore

Weight: 7.75 lbs

Length: 39.5"
Mossberg 590 12G Features:
Pump-action platform
10-round magazine
Optional 5, 10, 15 and 20-round capacity magazines (sold separately)
Non-binding twin action bars
Positive steel-to-steel lock-up
Anti-jam elevator
Dual extractors
Clean-out tube magazine
Ambidextrous safety
FACTORY PART #50205.
Mossberg Shotguns Shotguns for Sale
CHECK WITH YOUR LOCAL AND STATE LAWS BEFORE ORDERING - THIS FIREARM MAY NOT BE LEGAL IN YOUR STATE!!