W2231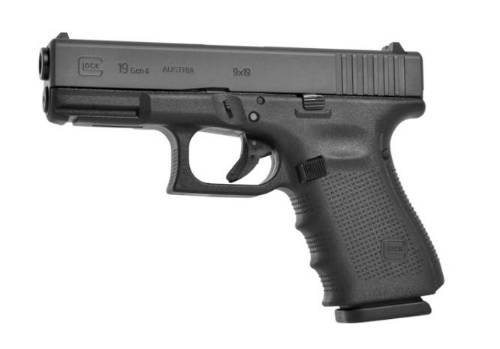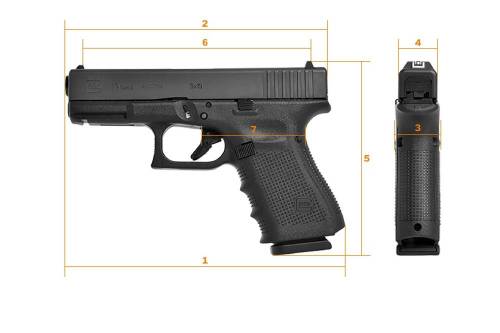 Glock G19 Gen4 9mm Pistol
NOTE: We do not ship to California.
Glock 19 Gen4 For Sale
Buy the Glock 19 Gen4 Online from Shooters Sports Center
The Glock 19 Gen4 is the standard by which all other concealed carry handguns are measured. Compact, versatile, durable and reliable, the Glock 19 is an ideal handgun for consumers in need of an every-day carry weapon they can depend on. The Glock 19 Gen4 was redesigned to accommodate shooters with smaller profile hands and varying experience levels. A modular back strap makes it easy to quickly adjust the grip to any hand size. Chambered in 9mm, the Glock 19 Gen4 packs considerable firepower in a compact frame without sacrificing magazine capacity.
The experts at Shooters Sports Center in Racine carry a wide selection of Glock handguns and accessories in store and online. Contact us online, call us or visit our Racine, WI store for help finding the perfect weapon for your needs.
Glock 19 Gen4 Specs:
Caliber: 9x19
Safety: Glock Safe Action
Factory Magazine Capacity: 15+1
Barrel Length: 4.02"
Weight without Magazine: 21.16 oz
Weight with Loaded Magazine: 30.16 oz
Trigger Pull: 5 lbs
Factory Part #: PG1950203
Glock 19 Gen4 Dimensions:
Length: 7.28"
Slide Length: 6.85"
Width: 1.26"
Slide Width: 1"
Height (with Mag): 5.04"
Length of Pull: 2.76"
Glock 19 Gen4 Features:
Modular back strap system makes it easy to change grips for different hand sizes.
Reversible magazine catch.
Dual recoil spring assembly reduces recoil while increasing weapon lifespan.
Rough Textured Frame (RTF) offers superior grip traction.
Glock 19 Gen4 Accessories:
CHECK WITH YOUR LOCAL AND STATE LAWS - THIS RIFLE MAY NOT BE LEGAL IN ALL STATES!! NOT CALIFORNIA COMPLIANT
Best Handguns
Pistols
Concealed Carry Handguns
Glock 9mm Handguns
Comprehensive Glock 19 Gen4 Review
Shop all Glock handguns and magazines available at the Shooters Sports Center in Racine.