W26318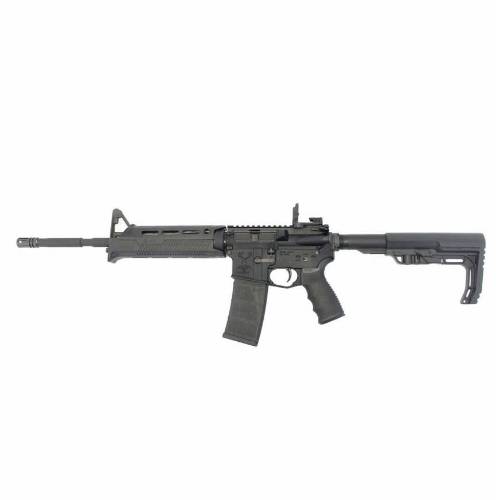 STAG ARMS 15L MINIMALIST, LEFT HANDED, 556CALIBER, 16" RIFLE
NOTE: We do not ship to California.
HARD TO FIND A LEFT HANDED AR - GET YOURS TODAY!!
The Stag 15L (Left Handed) Minimalist features a 5.56x45mm NATO chambered 16" 1:7 Twist Chrome Lined Barrel paired with MFT furniture including the Tekko Polymer AR15 Carbine M-Lok Rail, Battlelink Minimalist Stock, Polymer Flip Up Sight, Engage AR15/M16 Pistol Grip and a mil-spec manganese phosphate coated M16 BCG.
This firearm comes with a Transferable Lifetime Warranty, an Infinite Shot Barrel Guarantee, a magazine, and a rifle case.
FACTORY PART #STAG580014L-D