022188138177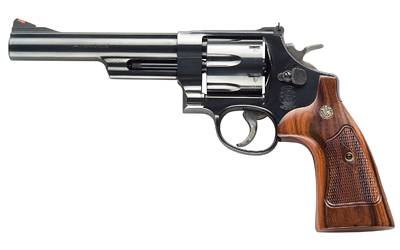 SMITH AND WESSON 57 41MAGNUM 6" BLUE REVOLVER
NOTE: We do not ship to California.
THIS FIREARM MAY OR MAY NOT BE IN STOCK - PLEASE CALL FOR AVAILABILITY!!
The Smith and Wesson Model 57 Revolver in 41 Magnum comes in blue, with a 6" barrel. It is an extremely effective hunting, recreational, and home defense firearm.
FACTORY PART #150481.