W1030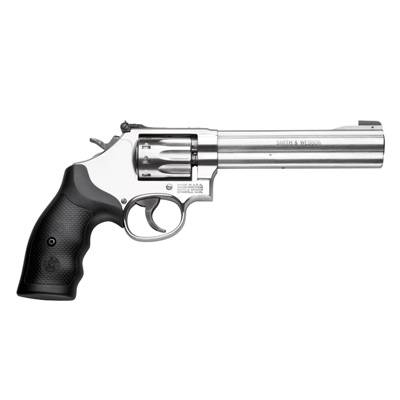 SMITH AND WESSON 617 6" 22LR REVOLVER
NOTE: We do not ship to California.
S&W Model 617 .22 Long Rifle 6 Inch Barrel Satin Stainless Finish Adjustable Sights Internal Lock 10 Round
Model 617 K-22 Masterpiece
Single, double action. Medium frame. Full lug barrel. .375 inch target hammer. .312 inch smooth target trigger. Exposed hammer. Pinned Patridge front sight. Adjustable black rear sight. Hogue rubber grip. Stainless steel material.
Shop all Smith & Wesson firearms for sale at The Shooters Sports Center in Racine.